We understand not everyone wants a website maintenance and support package. That's why our standard small business offering is 'pay as you go' at £35 per hour with plugins and themes updated at least every 3 months. But if you want more, or the peace of mind provided by more proactive monitoring and support, we also offer various 'off the shelf' WordPress support and maintenance packages. If none of these quite fit what you want, then we can discuss a bespoke package tailored to your needs, so please give us a call.
Take your business to the next level with dedicated support and reporting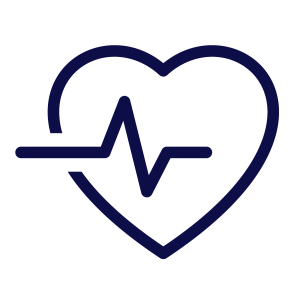 Health Check
£100
Comprehensive Health Check report for WordPress websites covering:
Website security deep dive
Theme and Plugin health
Back end code security
Accessibility review
Performance Report
Onsite SEO, and Backlink Report
Peace of Mind
£50/month
Get peace of mind with more regular updates and support:
Monthly Theme and Plugin Updates
Tailored Client Report including Analytics, Updates and Backups
1 hour of support per month included
Performance Pack
£80/month
Everything in the Peace of Mind package plus:
Automated Security Scanning
Uptime Monitoring
SEO Reporting to help improve your rankings
Weekly or Daily backups depending on your preference

---
WordPress Website Health Check
How secure is your WordPress installation? Are your themes and Plugins up to date? Are you running a vulnerable version of back end code (PHP)? All of these things impact your overall WordPress website security.
Is your website accessible for those with sight issues? Is it quick to load? Is it mobile friendly? How well is your site optimised for search engines (SEO)? What are your backlinks like? All these questions impact your overall search results. Not to mention, do you have basic website data reporting in place? You need this, otherwise how can you measure improvement in your website?
Our health check report covers all this – and gives you personalised recommendations, so that you can make improvements. All for just £100. Your website is important, but if it gets hacked, your reputation is damaged.
Have you left your front door wide open to hackers?
WordPress websites account for over 40% of the entire internet. So it's no surprise that such a major player is a juicy target for hackers. Just Google 'wordpress site hacked' and you'll see thousands of articles and news posts. By default, WordPress leaves several doors wide open for hackers to take advantage of, so it's a good idea to close these! A good web developer will close these doors, correspondingly securing your website against attacks as best as possible. Our health check will explicitly look to see if these doors have been closed on your site. Is your site maintained? Code needs to be kept up to date, otherwise your site could be at risk. Our report will also check this.
How can you improve your search engine rankings?
As at August 2022 a whopping 60% of all internet traffic comes from mobile devices. So your website needs to be mobile friendly. If it's not, then Google penalises it in search rankings. Similarly, making sure your website is accessible (images properly tagged, headings in the right order etc) also improves your rankings. Once again Google penalises sites that score low for accessibility. So it's not just about your SEO on the page, although of course we'll check that too. What's speed got to do with it? Yes. You've guessed it. Google doesn't like slow websites (because 60% of traffic comes from a phone, for one reason!). So a site that is slow to load will rank lower than a faster one, everything else being equal.
---
Peace of Mind – a Reassuring Support and Maintenance Package
Regular Updates

Tailored Client Report
Analytics Summary
Support Included
With our Peace of Mind Support and Maintenance package you can be assured of monthly theme and plugin updates to your WordPress website so you stay up to date. We'll also provide you with a tailored monthly Client Report detailing your latest backups, updates, and a Google Analytics overview, so you can read all the key information in one place. In addition the package includes one hour of support a month, which you can use for whatever you need, whenever you need it. Typically this might cover 1 or 2 small content updates, or some new images being added to the site. Or perhaps you want a quick review of your Google search console rankings or analytics report so you can get more insights into how your website is performing. You can roll over any unused support time for 2 months so you don't lose it.
---
Performance Pack – A Supercharged Support Package
Security Scanning
Uptime Monitoring
More Backups
SEO Reporting

If you need something more, our Performance Support and Maintenance package covers everything you get with Peace of Mind, and adds some next-level upgrades to your website.
Automated daily Security Scanning means near instant notification of any vulnerabilities, so plugins or themes can be updated as quickly as possible. 24*7 uptime monitoring alerts if your website is ever inaccessible, so we can investigate and fix it. Backups can be scheduled on a weekly or even daily basis. This is perfect for sites that have a high level of content changes being applied. Broken link monitoring alerts us straightaway if a site you link to breaks (this can impact your SEO).
Your Client Report adds in SEO rank tracking, so you can track your ranking performance for certain key words and phrases over time, and against your competitors. Taken with analytics reporting this provides a killer insight into how your website is performing for you, and help you see the impact of changes you make.
---
Not quite what you're looking for?
If you'd rather build your own package, we can add on these features separately for you. Please call us to discuss your requirements so we can work out exactly what you need.
Bolt-ons
Monthly SEO Reporting covering agreed keywords with rank tracking and competitor analysis
Automated Security Checking
Daily security checks for malware, vulnerabilities and blacklisting, so we can fix issues immediately
24*7 monitoring with alerts if the site goes down – for additional protection beyond the standard 99.9% uptime guarantee
Automatic notification of any broken links – especially useful if you link to external websites, over which you have no control
Automated Performance Checks
For dynamic websites, automated performance checks help to ensure your response times do not degrade
Monthly backups are included in the hosting, but if your site is very dynamic you may wish this added protection
More frequent backups for sites that require it
More frequent backups for sites that require it
Hourly offsite backups suitable for highly transactional sites giving multiple offsite restore points
Basic Client Reporting Bundle
Covering Analytics, backups and updates
Premium Client Reporting Bundle
Covering Analytics, backups, updates, security scans, uptime monitoring, SEO Rank tracking and tailored offsite backups