Greystoke Web Design | Web Design Cumbria
Modern, Affordable Website Design for Small Businesses

Design | Build | Consultancy | Hosting
Web Design Penrith | Web Design Cumbria
Affordability and quality you can trust.
Greystoke Web Design provides Professional Web Design in Penrith, Cumbria. We specialise in building affordable, professional, secure WordPress websites for small businesses. Our websites are responsive and work on all devices. All pages are carefully constructed for search engine optimisation (SEO). If you are also looking for simple branding or logo design, we are more than happy to help. Based near Penrith, Cumbria, look no further for your local, professionally built website.
Get in touch now for a free, no obligation quote on 07840 940415.
Services Offered
Whether you need a new website, want to transfer and update an existing one, or simply want some consultancy on a specific topic, our services are clearly priced, and affordable. We offer website design, hosting consultancy and ad hoc support. We can even transfer your WordPress website to our hosting if required.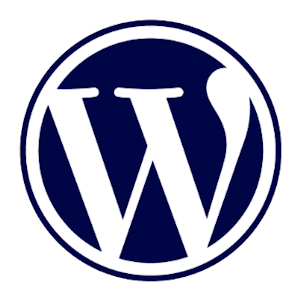 from £500
Website design & build
from as little as £500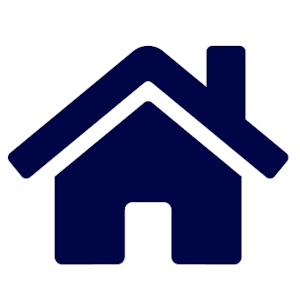 from £75 pa
Website hosting starting
at just £75 per year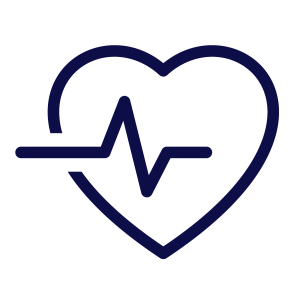 from £50 pm
Maintenance and Support
to suit all budgets
---
Our portfolio of website design for local Cumbrian businesses is growing larger every month. We've migrated sites from Wix and Weebly, rebuilt entire websites that have been lost, simply provided some consultancy on search engine optimisation, and of course, built many new websites.
To see some of our work, please explore our portfolio
Some of our Latest WordPress Web Design Projects
Tongue Cottage, Ullswater, Lake District Cumbria
Service Issues
For hosting availability and maintenance info please see our status page
3rd Party Issues
Don't just take our word for it, read what our customers are saying about us in our 5 star reviews.
I cannot recommend highly enough. Totally fantastic. Above and beyond service
Kay Darbyshire
2023-04-11
I would highly recommend Greystoke Web Design. Corrine has created a great website for our charity, her attention to detail, care and patience has made this transition so much easier.
Corrine designed the website for our holiday cottage and we are absolutely delighted with it. Extremely professional service right from our initial meeting to completion. fantastic advice and guidance. Corrine has the patience of a saint when working with someone like me who finds the techy side of website admin a bit challenging! Would recommend Greystoke Web Design without hesitation.
Corinne at Greystoke Web Design worked extremely efficiently to produce a website which perfectly matched our needs and specifications. She subsequently worked closely with us to train us in updating and adding content to our website so that we could work independently. She has been most responsive to any minor problems we have encountered, responding to queries immediately. It has been a pleasure to benefit from her friendly, helpful and supportive service. Al Davis - EVMC
Corrine at Greystoke Web Design has done a first rate job designing my website. pwcspro.co.uk Thank you so much Corrine
KENNETH WILSON
2022-01-12
It was a great pleasure working with Greystoke Web Design. Corrine took time to understand my requirements, and made a number of very helpful suggestions about how they could be realised. The design process proceeded smoothly and iteratively, and the finished product is definitely in excess of my expectations. I have complete confidence in Greystoke Web Design, and recommend them enthusiastically.
Corrine made me a fantastic proffesional looking website at a very reasonable price. I didn't know what I wanted exactly but she explained to me some options and was able to come up with a fantastic detailed website that i didnt realise was possible. Anyone needing a website built or re done look no further.
Annie Swarbrick
2020-12-16
Corrine is, without doubt, my 'go to' IT person during my busy working day, which includes all issues with my PC's, websites, phones and cameras. She responds quickly and manages to identify issues and offer solutions efficiently and crucially, without the over inflated prices charged by many IT independents. She's always happy to 'show me how' or, when I'm too busy, will help me out with improvements as needed or get me back up and running during a crisis; whether photos not loading / new phone set-ups to more complex website and email issues - plus everything in between. Professional, reliable, great value and friendly to work alongside 👍
Corrine has re built my website improving every aspect and giving me a professional up to date web presence. She listened to my needs and translated these into a great site. I can recommend Corrine to any business needing a website upgrade.
Excellent service from Greystoke Web Design. Corrine has done so much with the building and design of my business website aswell as answering any technical questions that have come up. I've had lots of enquiries through my website now, which before Greystoke Web Design became involved I had very little! Professional and friendly service throughout, couldn't ask for more!
Interested in Learning More?
To learn more about what we can do for your business get in touch now to arrange a chat. We'll take the time to understand your requirements, discuss options and provide a comprehensive quote for you. Best of all? The quote is completely free with no obligations!
Web Design in Cumbria – for Cumbrian businesses